2016.08.11
When we purchased the 2012 Kia Forte back in February, I mentioned that the girl was complaining about the lack of power locks. When we got back from the Ireland trip, I ended up purchasing a kit from A1 Electric and started working on getting the kit installed. Like most newer model cars, the locks use a cable system instead of the old rod linkage making the install a little bit trickier. I allocated the next couple of Sundays installing the kit, taking each Sunday roughly 3-5 hours per door (rear doors, and passenger front) and then I made a final push this past Monday to get the driver's side door and everything tied together. This last push ended up taking the better part of 7 hours, mostly taking my time figuring out where the wiring was going to terminate. At this point, its mission mostly accomplished. Power locks are installed and to the point where if either of the front doors are locked or unlocked, the other locks will follow suit.

Now for those who caught the mission mostly accomplished statement above, let me clarify. The kit I purchased (W02C-712T) also came with a remote lock controller and FOBs. I didn't have the time to install the controller, as it has the ability to tie into headlights, parking lights, horn, and dome light as notifications, not too mention some 14 other connections. After talking to my daughter, she is (for now) content just having the ability to press the FOB to lock/unlock the doors without any other literal bells and whistles. So, I'm hoping to get the controller wired in within the next week or so.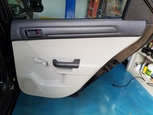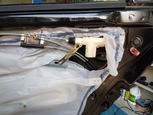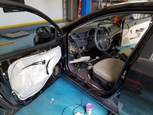 2016.07.01
Got back last week from another Boehmer/Lienhart epic vacation. This time, we spent twelve days in Ireland and North Ireland. We started in Dublin and worked our way clockwise around the country spending nights in Dublin, Cork, Killarney, Galway, Sligo, Bushmills, Antrim, and then back to Dublin. Over 2200km driven, left side of road, left hand manual transmission Minivan. I was surprised how "American" the local pub food menus were, offering the typical burgers/steaks fair with a sporadic listing of lamb and fish. In addition to the beer (mostly HopHouse13, and yes, I did have a Guinness in Dublin), I ate and drank very well on the trip. Weather was just about what you would expect, windy, surprisingly muggy, and damp, though we did have several sunny days.

We saw way too many things to list, but I can include (in no specific order): Cliffs of Mohor, Kerry Cliffs, Giants Causeway, numerous castles/ruins including Blarney (yeah, I admit it, I kissed the stone), Bushmills Distillery (founded in 1066AD), Mizen Head, Gap of Dunloe, and Dublin Zoo.

All in all, a great trip with the extended family.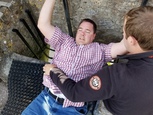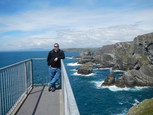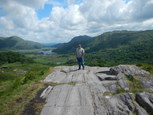 2016.05.30
I finally had some time to replace some badly aging roof rails on the 300 this weekend. I've had them for well over 3 months now and just have not had time to put them in. The job took a little over an hour. I took my time getting the old rails out and cleaning up the left over self-adhesive tape using a plastic trim tool, toothbrush, and lots of acetone. It made for a nice rainy day project in the garage.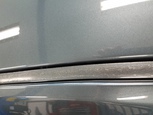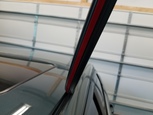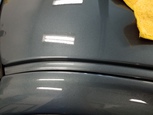 2016.04.20
I'm on track to surpass my mileage record in my Chrysler 300 this week. My last car, a 1998 bare-bones Toyota Corolla was bit over 232k miles when I sold it to a co-worker. As a result of the pending record, the Chrysler decided to throw the first CEL (check engine light) code since I've owned it last week. Fortunately, the code was P0404 - Exhaust Gas Recirculator (EGR) error, which is a fairly inexpensive part to replace. Unfortunately, the part is in the most inaccessible place in the engine bay. There are a couple of ways to get to the EGR, but they require uber-yoga skills and sprawling myself on top of the engine. Six hours later, I had the codes cleared and the car running like a champ. Two hours of this was me fighting with the EGR plenum gasket and a couple of "oh-crap" moments when said gasket got sucked into the intake manifold. Fun times!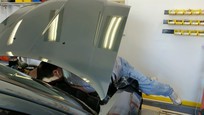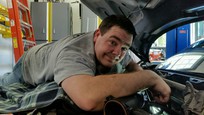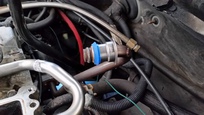 2016.03.10
Finally had some time last night to fix the rear brakes on the 300. Turns out the high temperature anti-seize stuff I had been using for years is not so much. Looks like it bonded to the pins. Here's a picture of a new pin next to the existing "bad" pin. The bad pin is still this bad even after hitting it with a wire brush.




Took about an hour to replace the rear caliper brackets, boots, and pins and then getting the wheels mounted followed by a spin around the block to make sure everything is good. Hardest part was just getting the caliper boots seated in the new brackets. I can't tell you how much nicer it is working in a garage with a lift as opposed to the driveway and jack stands. Factor in rain and early sunset, and it's a no brainer.